Happy Friday, folks! Luckily, this Friday came quicker than expected. I'm participating in this linkup thanks to
A. Liz Adventures
. Anyone can participate - just go to her post and follow the linkup instructions.
1. Weekend visits. Because long distance relationships are HARD. We spent the entire weekend doing nothing, and it was just the break I needed. So often when Chris comes to Chicago we don't spend any time relaxing. We feel as though we have to fill the time with exciting, Insta-worthy events. That being said, the picture below is from an Ohio State football game last year because we spent the entire weekend doing NOTHING.
2. Brunch. Few things are more delightful than brunch. The one "outing" Chris and I had was driving over to the West Loop to The Little Goat. It had a 45 minute wait, presumably because it was DELICIOUS. Luckily, it was a beautiful weekend with perfect weather, so we spent the time exploring around the other restaurants in the area. I got the french toast, which had an egg cooked in the middle of each slice with strawberries and fried chicken.
3. Adele's comeback. Like every other reasonable person in the world, I love Adele's new song. I just bought a bluetooth shower speaker (maybe that should be part of my #3), and I spent an entire shower listening to that song on loop. It's hard to say that someone who is only 25 years old can have a comeback, but seriously - what a way to return! The video is great too. When she makes eye contact with the camera after an entire minute of the video avoiding her face, I get so excited I fist pump. That song gives me all of the feels.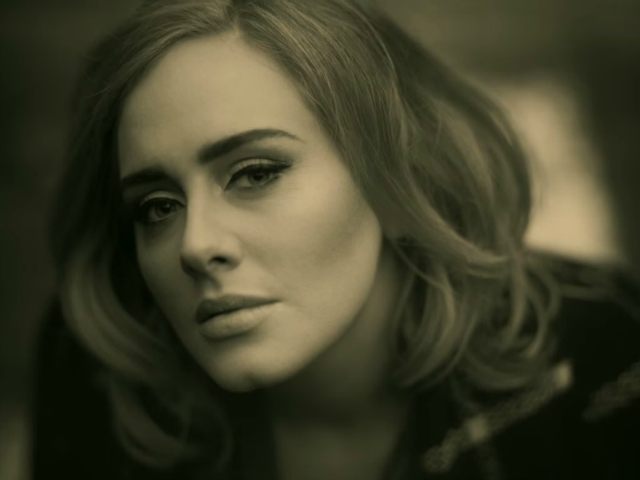 4. Everything Mindy Kaling. Maybe this should be two things, but I can't get enough of her - both her books and her tv show. I just finished her second book,
Why Not Me
(which is fantastic) and started watching her show,
The Mindy Project
.
Why Not Me?
had me laughing out loud and reaching for it in every spare moment I had. Some of my favorite parts highlighted the time she met President Obama, a relationship with a friend that drifted away, and a reflection on an alternate version of herself that turns into a rom-com. I plastered one of the quotes on my closet mirror - "If you got it, flaunt it. If you're not flaunting it, what are you even doing anyways." That woman is so great at writing romantic comedy, which is evident in
The Mindy Project
. I was so hooked that I refused to stop watching until Mindy and the romantic male lead got together. Needless to say, I fell asleep watching every night for a week.
5. Peppermint Mochas in red cups. I tried to cut my caffeine take, but it honestly isn't worth it. The joy that those red cups full of peppermint chocolate deliciousness is unbeatable. To the Christian groups that are complaining because Starbucks took the "Christmas" themed decor off the cups - get a freaking life.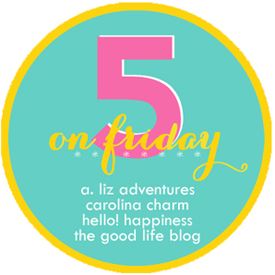 And that's all, folks! Thanks for reading my Five on Friday. What are yours? Add on to the linkup or tell me in the comments below!
I love writing these posts because it gives me the perfect outlet to write about some things that I loved the past week, but didn't get a chance to fully post about. Thank you again to A. Liz Adventures for hosting the linkup! I hope everyone has a fabulous weekend.